"The mother of all accountability tools," that's how Mayor Bloomberg called his citywide performance reporting system (CPR). With the system, the city openly publishes a number of performance indicators to the public; you can see this for yourself at www.nyc.gov.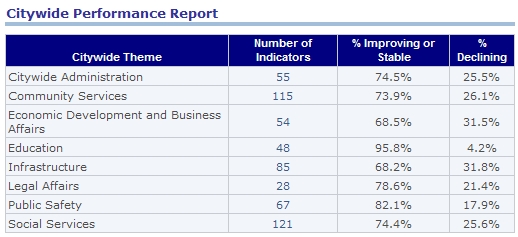 It is interesting to see how government agencies are implementing best practices to be more "run like a business," but in this initiative I see the opposite. Businesses can learn quite a bit from this initiative. Here are my takeaways:
Transparency makes a difference
Embracing transparency is a vital business requirement for any organization. Jeff Kay, Director of the Mayor"s Office of Operations, uses very clear words on the benefits of transparency: "CPR, which was built with Oracle Business Intelligence, will let us use City data to identify problem areas and improve service delivery. It is another step in improving transparency and customer service for New Yorkers." Most businesses can learn from the breadth and depth of the information the city is sharing.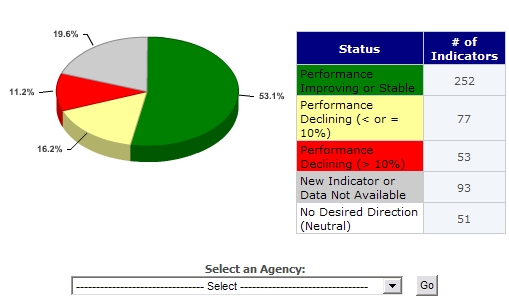 Not a silo approach
Many BI projects in business suffer from a silo approach, different departments doing their own thing. Each department may well enjoy a short-term ROI, but it is usually suboptimal of nature. Many suboptimal initiatives rarely lead to a coordinated enterprise-wide approach, creating an overall ROI and a tangible impact on the bottom-line, let alone any transformation. New York shows it is possible to create an organization-wide initiative, crossing multiple domains. "CPR is the culmination of more than two years of work coordinated by the Office of Operations, and involving more than 40 City agencies," said Jeff Kay, Director of the Mayor"s Office of Operations. He continues: "CPR uses a uniform, standardized reporting format across all agencies and all data types, and provides a single point of access for all users. Most notably, it aggregates data across agency into "citywide themes," which represent groups of related services such as infrastructure, education, or public safety."
Continuous improvement
The most powerful management instrument in most large organizations still is the budget, and many complain about its rigidity. Budgets tend to be disconnected from the business as they are based on negotiations instead of resources and activities; the process takes a long time, and it is costly. At the same time, government people have told me over the years that government "is even worse." But, as we can learn from NYC, "CPR is trend-based, not target-based. It compares current performance to performance during the same time last year providing a short-term performance trend or "snapshot," intended to be used for real-time decision-making. It quickly highlights performance that is trending in a negative direction, providing early warning for areas that need attention through the use of color coding." In other words, the performance indicators are aimed at continuous improvement, instead of static goals. Overall, NYC sets a strong example of how Business Intelligence should work. Not just for government, but also for business worldwide.
Frank Buytendijk, Vice-president EPM Strategy
Oracle Corp.