Managementmodellen zoals de Balanced Scorecard en het INK zijn bedoeld om relaties tussen verschillende bedrijfsonderdelen en de bijdrage ervan aan de prestaties vorm te geven. Het is daarom verstandig om Business Intelligence (BI) ook en bovenal te richten op niet-financiële informatie die betrekking heeft op marketing-, sales, productie- en productontwikkelingsprocessen.
Indicatie voor toekomstige prestaties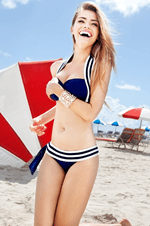 De niet-financiële informatie is vaak een indicatie voor de toekomstige prestaties van de organisatie. Dit in tegenstelling tot de financiële informatie die vooral iets zegt over de prestaties achteraf. Een gezegde is: "De winst- en verliesrekening is net een bikini: wat deze toont is interessant, wat deze verbergt is essentieel". Wanneer een managementmodel wordt gebruikt, is het belangrijk om acties te koppelen aan overschrijdingen van normen. Gebruik het managementmodel niet alleen voor prestatiemonitoring, maar bovenal als tool om de organisatie (door) te ontwikkelen en alle bedrijfsonderdelen erop aan te sluiten.
Gebruik managementmodellen om de organisatie te ontwikkelen
Zo blijkt uit onderzoek van Passionned Group dat het weinig nut heeft om een managementmodel te gebruiken om louter de prestaties te monitoren of een dergelijke model slechts bij enkele bedrijfsonderdelen te gebruiken. Wat wel effect heeft, is een managementmodel gebruiken om daadwerkelijk de organisatie te ontwikkelen, zo blijkt uit de Nationaal Business Intelligence Survey en het onderzoeksrapport 'De 7 grootste valkuilen in Business Intelligence'.
Ga eerder in de primaire procesketen meten
Door met Business Intelligence eerder in de primaire procesketen, daar waar waarde wordt toegevoegd aan de grondstoffen, meetpunten te definiëren, zoals feitelijk gebeurt in een managementmodel, krijgen bestuurders eerder zicht op problemen. Tegelijkertijd kunnen ze kansen eerder benutten. Zo kunnen we ook vooruitkijken in het proces: van lagging (achteraf) naar leading (voorspellen) indicatoren, om de drijvende krachten achter de financiële prestaties te ontdekken. Dikwijls wordt als voorbeeld de volgende reeks genoemd: meer klantbezoeken > meer cross-selling > meer omzet per klant > meer winst. In dat geval dien je wel meerdere producten te verkopen, immers cross-selling meet het aantal verkochte producten per klant. Dat betekent dat innovatie en productontwikkeling ook (drijvende) krachten zijn die cross-selling beïnvloeden.
Een extra reeks indicatoren is dan nodig: aantal nieuwe producten > meer cross-selling > meer omzet per klant > meer winst. Het is nooit één indicator die voorspellend is. Vaak is het een verzameling van meerdere indicatoren. Dat is wat implementatie van de strategie van een organisatie zo complex maakt en waar Business Intelligence goed kan helpen.
Voer een transparante bedrijfsvoering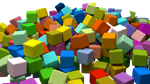 Organisaties moeten volgens aandeelhouders – maar ook volgens overheden – tegenwoordig een transparante bedrijfsvoering hebben. Belanghebbenden nemen geen genoegen meer met enkel financiële kengetallen. Besluitvorming die daarop is gebaseerd verschaft een vertekend beeld van wat er werkelijk gaande is in de organisatie (de Waal, 2002). De belanghebbenden van de organisatie willen ook informatie over doorlooptijden, ziekteverzuim, klanttevredenheid et cetera. Door Business Intelligence kan een geïntegreerder en completer beeld van de werking en de prestaties van de organisatie ontstaan. Er komt dan één versie van de waarheid.
Gebruik managementmodellen als diagnostische tool
Veel organisatie gebruiken weliswaar een managementmodel zoals het INK of de Balanced Scorecard, maar doen dat toch vooral om de prestaties te monitoren, of om te zien waar men staat (als diagnostische tool). Als we een stap verder gaan, dan gaat het om het ontwikkelen van de organisatie. En dat is het meest essentiële voor blijvende prestatieverbetering: medewerkers en managers moeten continu iets doen met de informatie. Deze dus in elk geval gebruiken voor analyse en actie.
In deze whitepaper maakt de auteur onderscheid tussen het beschrijven, meten en het managen van de strategie. Drie thema's staan daarbij centraal. Een must-read voor iedere manager & strategieconsultant.
lees verder...
Staar je niet blind op prachtige dashboards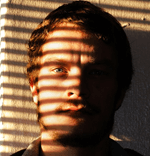 De meeste managers staren zich blind op een prachtig dashboard zonder actie te ondernemen of gericht beleid te ontwikkelen. Het vereist niet alleen een ondernemende en prestatiegerichte gedragscultuur, minder politiek en duidelijke bevoegdheden laag in de organisatie, maar ook fundamentele ontwikkeling van de organisatie. Welke competenties en middelen zijn er nodig om bijvoorbeeld marktaandelen te verhogen?
Splits de kritieke processen uit
We gaan dan kritieke processen uitsplitsen in subprocessen, bijvoorbeeld het trainen van accountmanagers, prestatiebeloning, het plegen van overnames of creatieve marketing. Dikwijls blijkt een strategiekaart daarbij een nuttig instrument. Zo komen we uiteindelijk uit bij het persperctief 'Leren & groei' van de Balanced Scorecard en gebruiken we prestatiemeting vooral om de organisatie te ontwikkelen. En niet om mensen af te rekenen of bonussen en budgetten los te krijgen. De hamvraag is: durven we hier gericht in te investeren en laten we ons niet teveel leiden door de korte termijn en eigenbelangen?