Menno Lanting: juryvoorzitter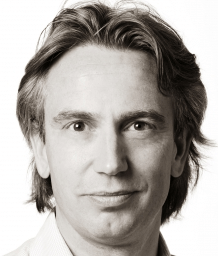 is auteur van verschillende managementboeken waaronder zijn allernieuwste boeken 'De slimme organisatie' en 'Olietankers en speedboten'. Hij verwierf eerder grote bekendheid met zijn boeken 'Iedereen CEO' en 'Connect', en schudde daarmee het management van veel organisaties wakker.
Menno werkt als strateeg en leiderschapsexpert met directies van verschillende organisaties in binnen- en buitenland. Daarnaast is hij aan een aantal businessschools verbonden.
Martin Smeekes
is directeur van de Veiligheidsregio NHN, waar de Regionale Ambulancedienst een belangrijk onderdeel van is. Martin heeft een achtergrond als arts en heeft veel gepubliceerd en gesproken op congressen over slimme logistieke oplossingen in de keten van acute medische zorg. Hij werkt samen met de Arrestgroep van het AMC en is gastdocent voor artsen in opleiding aan de Vrije Universiteit in Amsterdam over logistiek in de acute zorg. Hij won met zijn team de Dutch BI Award in 2015 met een adembenemende case.
Rens de Jong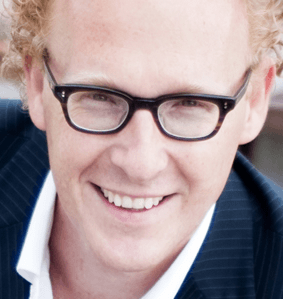 Door maandblad Quote werd hij uitgeroepen tot één van de populairste dagvoorzitters van Nederland. Snel, scherp en met flair weet Rens de aandacht van bezoekers vast te houden. Rens de Jong is presentator bij BNR Nieuwsradio.
Iedere dag schuiven ondernemers aan tafel in zijn programma 'Zaken doen met Rens de Jong'. Daarnaast geeft Rens de Jong lezingen over technologische trends, innovaties en de impact op business en maatschappij.
Prof. dr. Piet M.A. Ribbers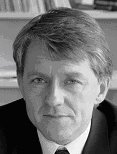 is verbonden aan de Tilburg School of Economics and Management en is hoogleraar Bestuurlijke Informatiekunde. Zijn belangstelling gaat uit naar de wijze waarop informatiesystemen en organisaties elkaar beïnvloeden. Welke eisen stellen bepaalde organisatievormen aan informatiesystemen en hoe veranderen (moderne) informatiesystemen organisaties?
Centraal hierbij staat de vraag hoe moderne informatiesystemen de (economische) 'performance' van organisaties beïnvloeden en kunnen verbeteren. Piet Ribbers is tevens directeur van de opleiding Executive Master of Information Management van de TiasNimbas Business School.
Dr. MSc. Lotte Willemsen
is ass. professor marketingcommunicatie bij de Amsterdam School of Communications Research (ASCoR), Universiteit van Amsterdam. Haar onderzoek richt zich op de rol van electronic word-of-mouth (eWOM) in het machtig maken of worden van de consument en hoe bedrijven hier met webcare op kunnen inspelen.
Voor dit onderzoek ontving zij verschillende (vak)prijzen binnen- en buitenland, waaronder een beurs van de Marketing Science Institute voor het ontwikkelen van nieuwe social media metrics.
Mr. Leo A.F.M. Kerklaan
is associate partner bij de Passionned Group. In zijn adviespraktijk concentreert hij zich op prestatie- en kwaliteitsmanagement. Behalve over prestatiemanagement adviseert hij onder meer over strategisch management, innovatiemanagement en scenarioplanning. Leo geeft (gast)colleges aan de Maastricht School of Management. Leo is mede-oprichter van de Nederlandse Vereniging van Kwaliteitskunde en lid van de Raad van Beroep van de Raad voor Accreditatie.
Leo heeft zitting in de redactie van Sigma, tijdschrift voor excellent ondernemen en is redacteur van de rubriek 'performance management' van het digitale magazine M@n@gement. Daarnaast heeft hij verscheidene boeken geschreven waaronder het boek 'De cockpit van de organisatie' (5e druk) en zijn nieuwste boek 'De wendbare organisatie'.
Daan van Beek MSc.
is samen met prof. André de Waal, Leo Kerklaan en Harry Starren initiatiefnemer van deze verkiezing en zijn missie en passie is om organisaties veel slimmer te laten werken. Hij is auteur van de managementboeken 'De Intelligente organisatie' (6e druk) en 'Sturen naar een Intelligente Overheid'.
Daan is oprichter van de Passionned Group en vervult de rol van managing director. Hij spreekt regelmatig op verschillende congressen over zijn passie 'intelligente organisaties' en geeft colleges onder andere op TIAS. Daarnaast verzorgt hij masterclasses Business Analytics in Europa, Azië, Afrika en de USA.